How to open a coffee shop with our program.
A game plan for success.

When it comes to making your dream a reality, Hard Bean is with you every step of the way. Based on over 30 years of experience, the Hard Bean Coffee program is designed to provide you with a comprehensive cafe-building game plan to help you build your own coffee business. We will share our industry knowledge and the years of collective experience from our independent owners throughout the entire process, including pre-opening guidance and support.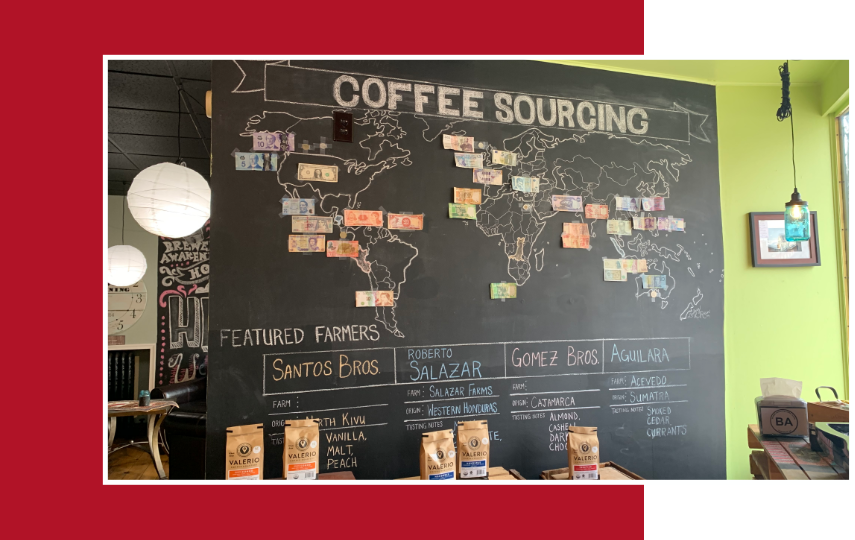 From concept to reality.
Working with Hard Bean is easy.

The beauty of working with Hard Bean is cutting out the guesswork of setting up your own business. For the past three decades, we have learned just what it takes to get over 100 independently owned coffee businesses off the ground. Our six-step process provides many benefits for financial planning, site selection & design, construction, acquiring equipment, assembly & staff training—everything to get you going from start to finish in one process.
The six-step Hard Bean process.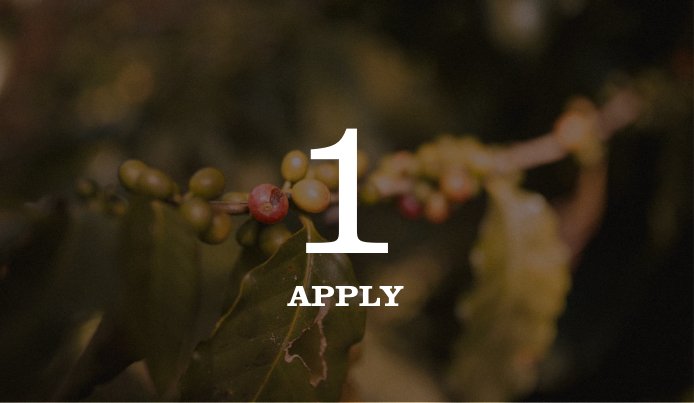 Apply
Every journey begins with that first step. When we receive your application, we will set up a time for us to meet. During this meeting, we will answer any and all questions you may have. At Hard Bean, we want to make sure our program is the right fit for you.
Financial Assessment
Following our initial meeting, we will begin the process of financing your coffee shop. We will work with you to evaluate your financial status and discuss funding/leasing options that may be available to you through our third-party referral sources.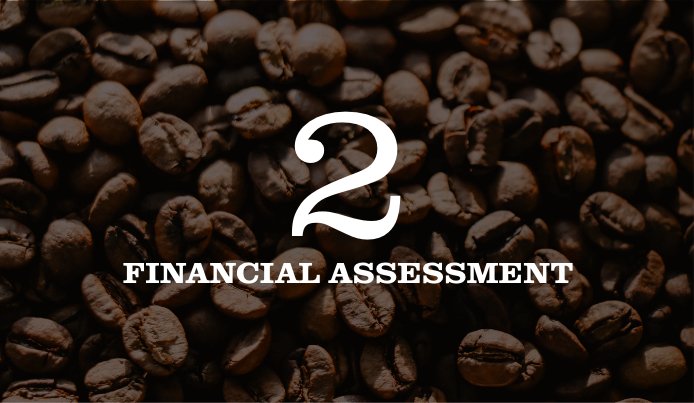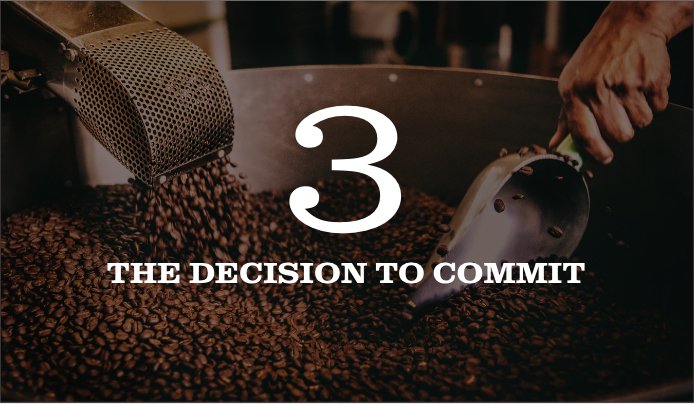 The Decision To Commit
Before we can go further, you must decide if this is the right path for you. We know as much as you do that starting a business is a tough decision to make, and for your business to succeed, you have to be prepared for the challenges that lay ahead.
Site Selection & Design
Our representative will provide selection criteria to help you evaluate locations and put you in touch with a commercial realtor to secure your site. Once secured, we will provide technical drawings, a custom floor plan, and a café layout designed to create an efficient but warm and inviting atmosphere.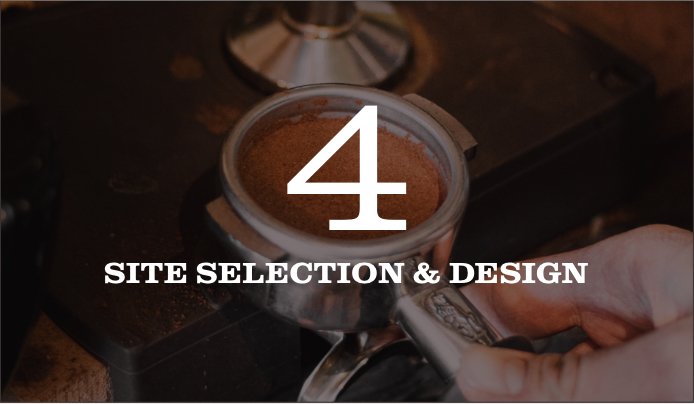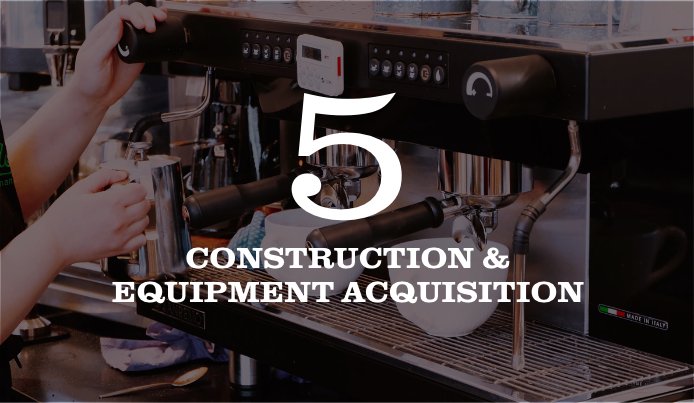 CONSTRUCTION & EQUIPMENT ACQUISITION
Hard Bean will work with your contractors to furnish the information needed to complete modifications to your space and coordinate with your local tradesmen. We will also oversee the ordering, shipping, and delivery of all furniture, fixtures, and espresso/coffee equipment to your location.
Comprehensive Training & Final Touches
Our team will arrive to inspect your contractors' work, ensure that your equipment has been installed properly and is accurately calibrated to Hard Bean's strict standards. It is then we begin the comprehensive training of your staff. Training times vary from owner to owner but rest assured, you will be pouring coffee and ready to open your business before we leave. We'll share our thirty years of experience in all phases of a coffee café operation.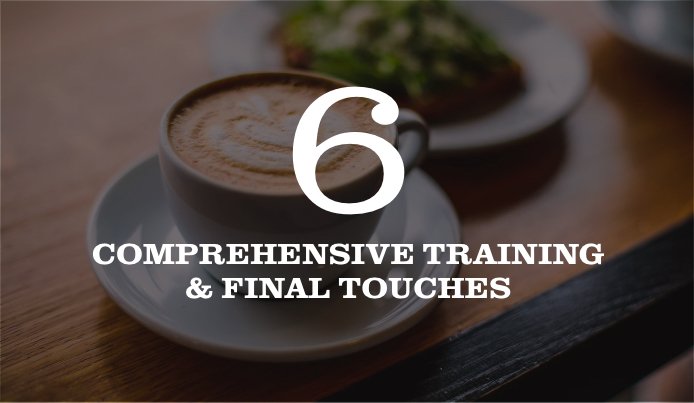 The Hard Bean buying co-op.
Valuable tools and information for running your business.
As an Hard Bean owner, you have membership to our exclusive buying co-op. This allows you to access confidential vendor lists, proprietary training resources, and more that can enhance your sales and profit margin. You will also be able to communicate with other Hard Bean owners for unparalleled peer support.